Landstar is a freight solutions provider with over 9,000 owner-operator power units, over 15,000 pieces of trailing equipment, and over 46,000 approved carrier providers.
Landstar KCL Agency, exclusively affiliated with Landstar Trucking since 1997, offers the expertise, capacity, and technology necessary for a first-class logistics experience. For owner-operators interested in Landstar's lease program, we have experienced recruiters eager to discuss the freedom and prosperity Landstar has to offer. Click here to have a recruiter contact you.
Since each Landstar Trucking owner-operator is committed to the success and safety of their own operation and equipment, consistent levels of service are provided to each and every customer, regardless of size, whether they have 100 shipments per day or one every six months. Each Landstar shipment is treated as if it is the driver's own. Click here for rate quotes.
We recruit new owner operators and service the logistics needs of hundreds of customers. Whether you'd like to ship it with us or become a driver at Landstar Trucking, you've come to the right place.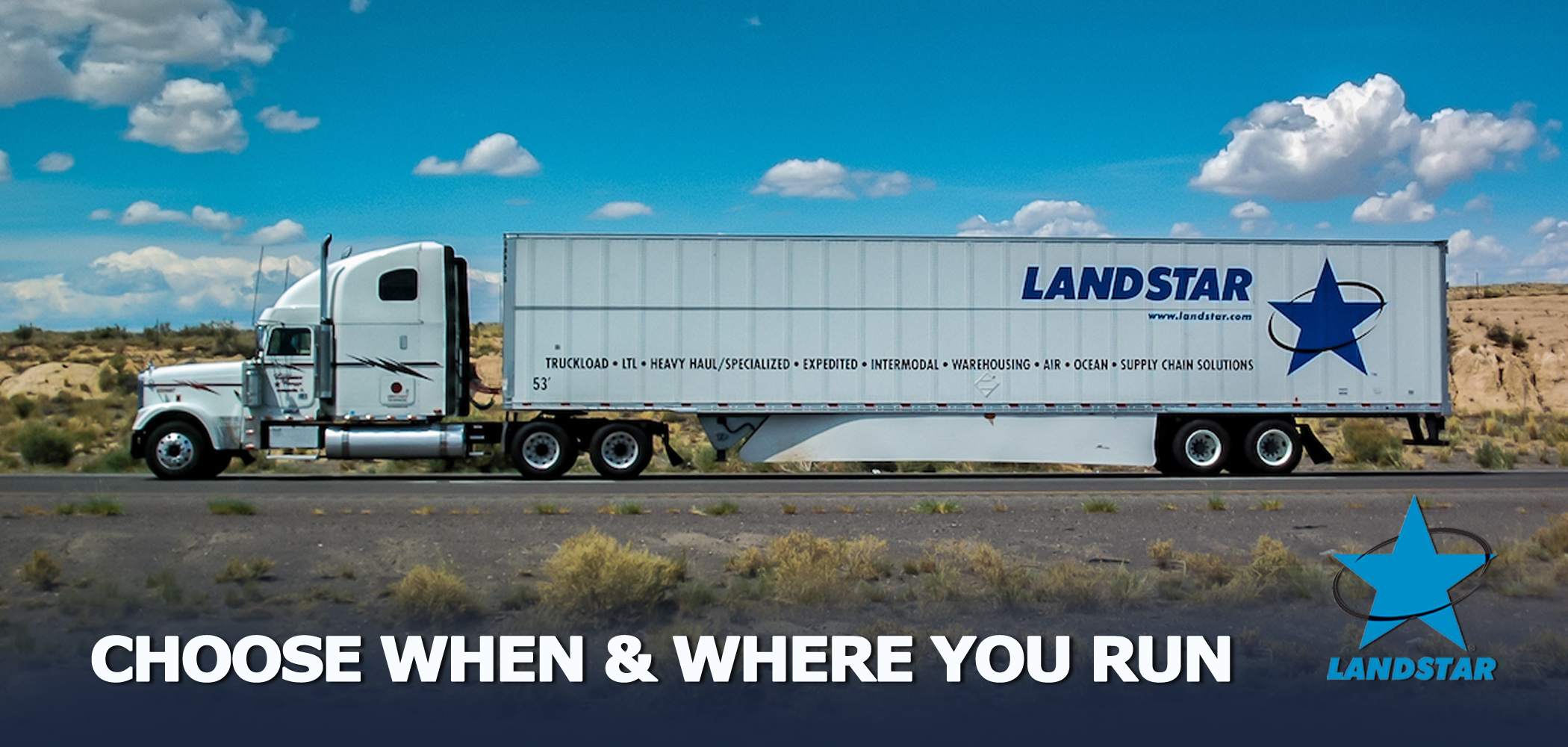 Recruiting 913-341-5858
New Freight Customers 1-800-466-9353
Landstar Safety Dept. 1-800-872-9496
Tracking & Operations 1-800-872-9540